Mumma Bear Blog: Progress and Change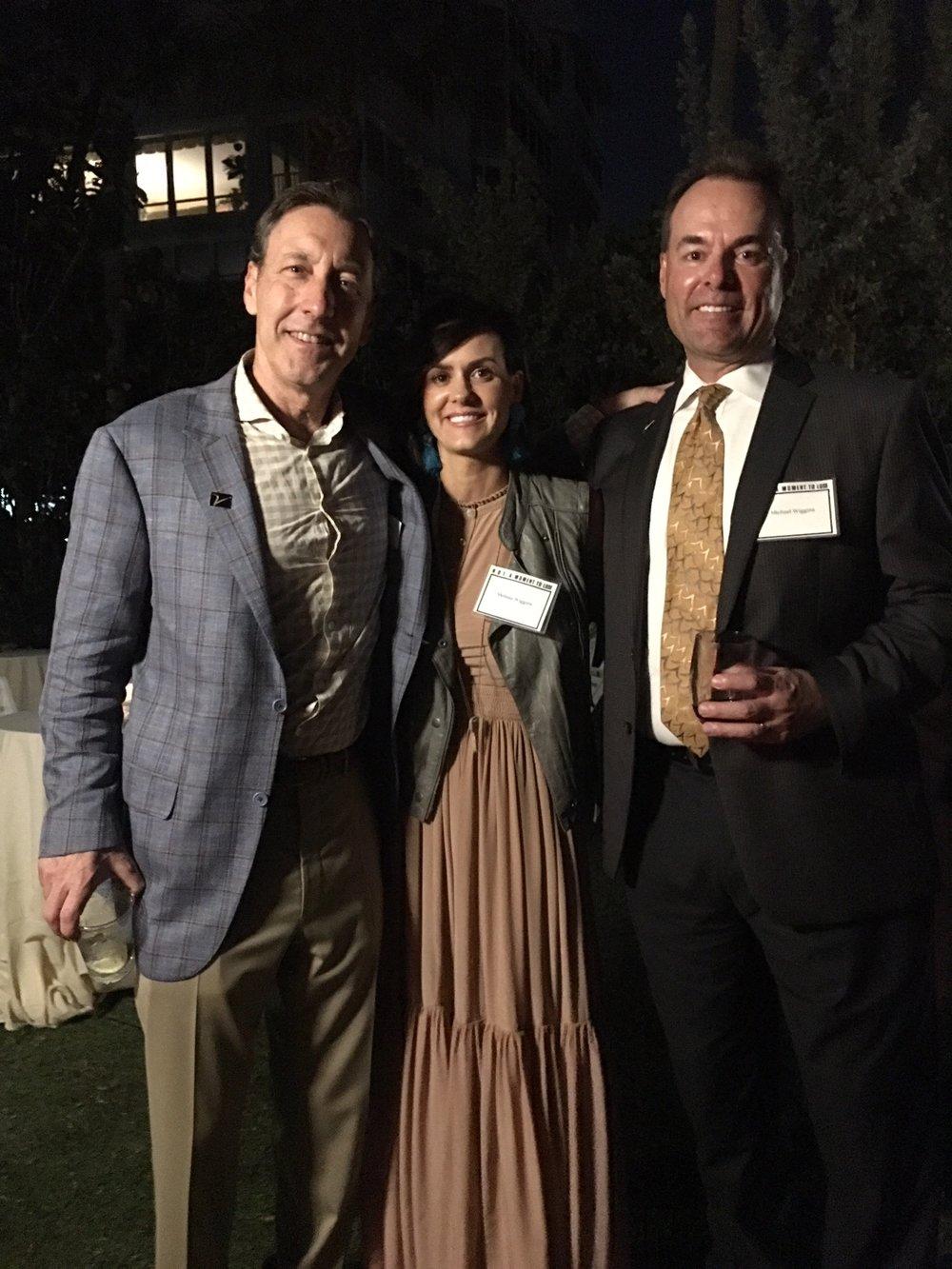 Mumma Bear Blog: Progress and Change
It's been a minute since I blogged. Frankly, and you all know I like to talk frankly, the new position of Executive Director and creating a new Board to support us has been very time consuming. I am coming up for air… but not for long. 🙂 I have some 15 out-of-state visits on the calendar this year alone. CKc is making waves. Not to brag on Michael and I, but truly to brag on our whole team. Our team is making waves. Our board, volunteers and our team. Little by little things are changing, and we won't stop.
What change and how?
Michael and I were invited by George Bodenheimer, the former CEO and President of ESPN, to speak at an event last night in Naples, FL, for the V Foundation for Cancer Research. The foundation was founded in 1993 by ESPN and legendary basketball coach Jim Valvano with one goal in mind: to achieve victory over cancer. Michael and I often take turns or tag team speaking engagements, but last night my sports-enthusiast husband stood tall alone, and spoke so perfectly. If you have not heard him speak before, his passion runs through his veins and the room was silent hanging on his every word.
After his speech, at least 20 people approached us saying our story moved them and that they NEVER KNEW the facts about pediatric cancer. Our promise at CKc is that we will not stop until everyone knows the TRUE facts of pediatric cancer and the horror it is. The underfunding! The adult therapies used on kids! The list is endless. It proves to Michael and I that CKc has much work to do to educate for change. Educating for change has been at the core of our mission since before CKc existed and we were just two parents talking about how awful our son was doing. It remains at the core today, and will continue do so, until everyone is educated… until there is change.
To further illustrate the encouragement we received for educating about pediatric cancer, George had asked us to bring to the event some copies of our book, "Thankful For The Fight", and after Michael spoke, we had to go back to the car to get more books because we gave them all out! It really was so special to see people want to know more about pediatric cancer. It is fire in my belly!
The V Foundation is possibly the most well-known, adult cancer research foundation known in the U.S. A board filled with celebs and making tens of millions of dollars every single year. Thanks to George, Dick Vitale and Kristen and Buster Posey, pediatric cancer has become a huge priority to the foundation. So much so that the V Foundation just started an entire grant just for pediatric cancer called the John Saunders Research Grant for Pediatrics. How amazeballs is this? Plus, Cannon has been invited to Dick Vitale's event in May where he will stand proud with some other warriors and raise money for pediatric cancer research!
This, as many of you know, is not the first time, per our mission to educate for change, that a primarily adult-based cancer research foundation has looked to fund more pediatric cancer research in light of being educated about the lack of funding and archaic treatments.
Please know my husband spoke about his father who had fought lung cancer and has now passed, as well as being a father to a son who has battled cancer. This is NOT about saying kids are more important than adults… this is about saying they are AT LEAST EQUAL to adults! So, let's rethink how money for cancer research is distributed and let's make kids a priority, because without funding and new treatments, these kids are dying. Seven children a day in the U.S.! Seven are being buried today! That is NOT okay! Cancer is the number ONE killer of children by disease! Let's change that!
The V Foundation wants to discuss partnering on a pediatric cancer research project with CKc and we are excited to talk that through along with our friends Buster and Kristen Posey, who are huge supporters of the V Foundation.
Please, please, please buy your tickets for our CKc Gold Gala on April 1st in Orlando. Bagpipers! A butterfly release! Whisky and cigars for the men and the women – I don't mind the odd cigar myself! Fire pits! Lakeside venue! I promise it will be incredible! This year our REAL founder Master Cannonball Wiggins will be attending for a short period to show off his kilt! You're welcome! 😉