2017 CKc Quarterly Newsletter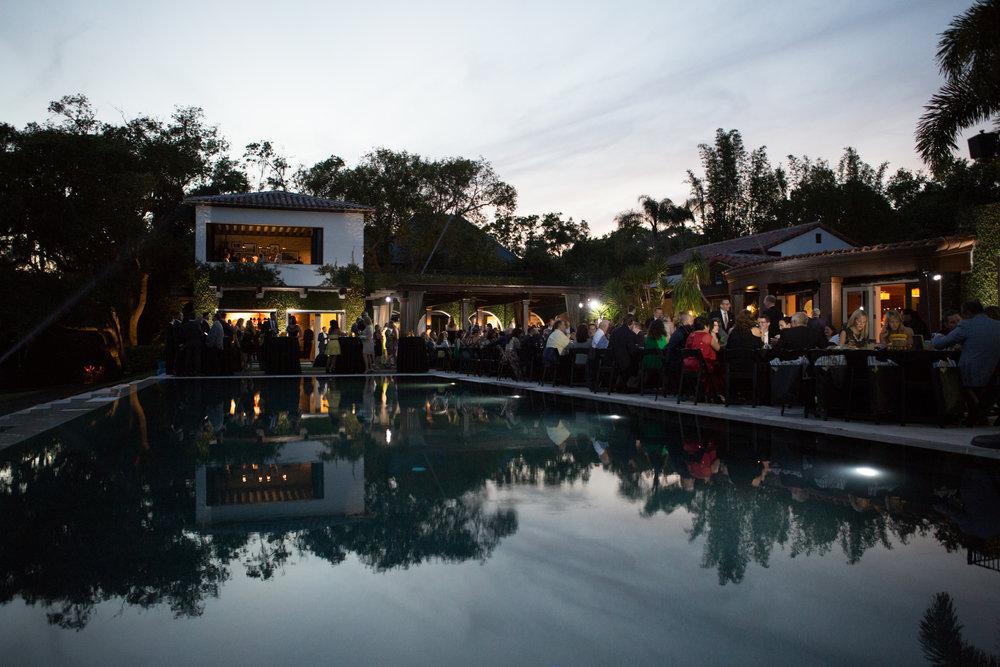 Second Annual Gold Gala Raises $300,000 To Fund Three New Pediatric Cancer Trials
Due to the incredible support of our CKc Community, our second annual Gold Gala, held on April 1st, raised $300,000 for pediatric cancer research. The money will go towards funding three new innovative pediatric cancer trials. This year's gala, our foundation's premiere fundraising event of the year, sold out with 300 attendees and doubled the amount raised from the first gala held in 2016, which raised $150,000. The three new trials will each receive a grant award of $100,000, with two trials receiving their first installment within weeks of the gala.
"I am blown away by the support our foundation has received. To raise $300,000 from only our second gala is a huge accomplishment. However, I am even more proud knowing the money is not sitting in our bank account and that, within the next few weeks, it is going directly to fund potentially life-saving research for children's cancer," said Melissa Wiggins, co-founder and executive director of Cannonball Kids' cancer. "As our motto states, Research Is The Key!"
The three grant awards are:
– A $100,000 grant to Dr. Gregory Friedman at University of Alabama-Birmingham (UAB) to help fund the expansion of a first-of-its-kind virus immunotherapy trial aimed at saving lives and lessening side effects for children fighting brain cancer. The grant was awarded in honor of Julia Cox, from St. Petersburg, Fla., who died in March 2017 at the age of three from neuroblastoma that had spread to her brain and wasn't treatable.
– A $100,000 grant to be named the Nolan King Research Grant. During the CKc Gold Gala, the CKc leadership team heard the devastating news of the passing of Nolan King, of Orlando, Fla., at just three years old. The team learned there was no trial available for Nolan, who was fighting relapsed hepatoblastoma, and decided the night of the gala to fund a trial in Nolan's name for the first-ever trial for relapsed/refractory hepatoblastoma. CKc is currently reviewing an application and meeting with a team in Texas for this trial and hopes to have an announcement soon.
– A $100,000 grant to Dr. David Munn and Dr. Theodore Johnson of Augusta University, Georgia Cancer Center, to expand the first trial CKc funded in 2015, due to the success of the trial thus far. The immunotherapy phase-one clinical trial was originally focused on pediatric brain cancers. The money from CKc will allow the same immunotherapy science to now be used in treating other types of pediatric cancers.
---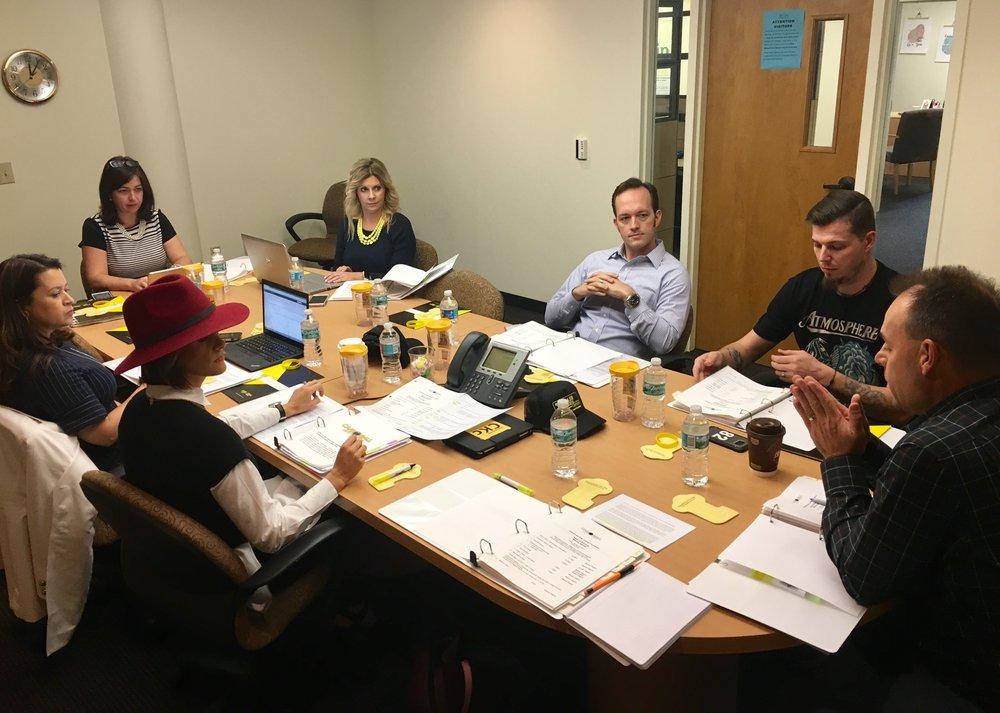 New CKc Board of Directors
On January 27th, CKc's new Board of Directors met for the first time. We could not be more proud and excited to introduce the new board to you! Our 12 amazing professionals come from five states and two countries. The depth and variety of their industry expertise is immense and we know this board is as passionate as we are to grow CKc. We look forward to working with our new board members during their three-year appointment.
---
CKc Awards $100,000 Grant for Trial to Treat Deadly Pediatric Cancer with No Long-Term Survivors
In January, we awarded a $100,000 grant to fund a clinical trial for DIPG (Diffuse Intrinsic Pontine Glioma), a deadly pediatric cancer with zero long-term survivors. The trial is the first-of-its-kind in the U.S. and will be led by Dr. Sabine Mueller at the Benioff Children's Hospital, University of California, San Francisco. Over the next two years, up to 18 children on the trial will receive the potentially life-changing treatment for DIPG. This trial has a promising outlook for treatment of DIPG, and could impact the drug delivery system for other types of brain cancer as well, saving more children's lives. The grant was awarded in honor of Gabriella Miller of Washington D.C., who would have turned 14 this month. Gabriella passed away in 2013 at the age of nine from DIPG, just 11½ months after diagnosis.
---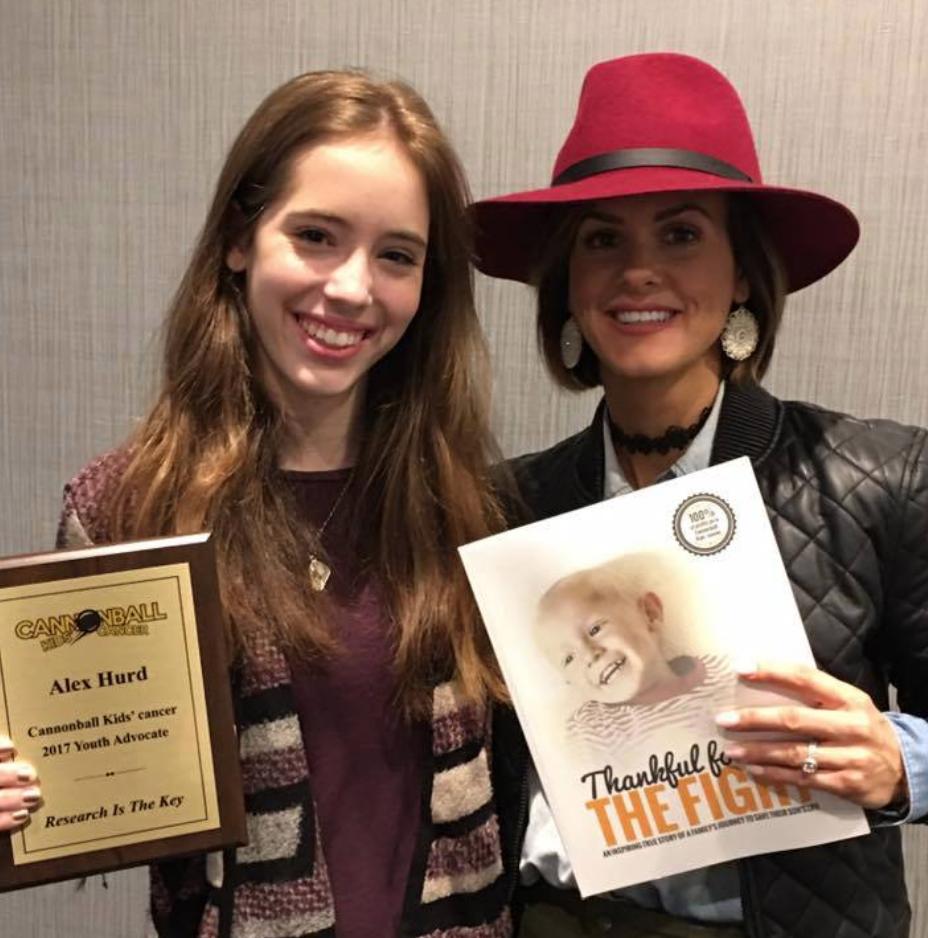 First-Ever CKc Youth Ambassador: Alex Hurd
Congratulations to Alex Hurd, CKc's first-ever Youth Ambassador. Alex, of Greenville, South Carolina and a senior at Westminster Schools of Augusta, is inspired and dedicated to helping educate others about the need for increased pediatric cancer research funding and we are honored to reward this young lady for her efforts.
The CKc Youth Advocate recognition program supports an important pillar of CKc's mission – to educate for change. The program also helps inspire the next generation of doctors, scientists and non-profit leaders who can continue to fight for more funding, innovative research and better treatments for children fighting cancer.
Throughout her high school career, Alex has written essays, given speeches and entered contests to educate the community on pediatric cancer issues. She has shadowed an occupational therapist and volunteered at a research lab in Atlanta. She will be attending the University of Alabama this fall and plans to pursue occupational therapy school. She wants to work with children surviving pediatric cancer.
---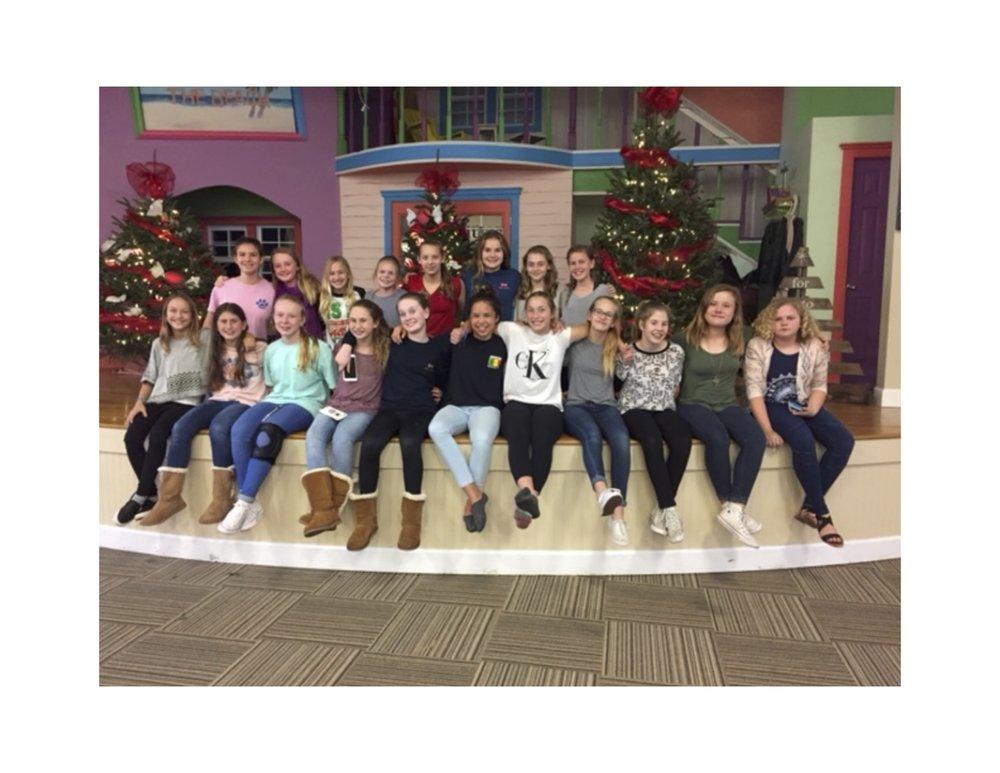 CKc Community Corner
The Hi5 Bible Study in Ponte Vedra, Florida, did us proud at CKc by holding a CKc Card Club event. The group, around 20 sixth grade girls, were devastated by the loss of one of their friends in her battle to cancer just the week before their gathering. Expressing interest in doing something to honor her memory, one of their leaders, Cari Earle, suggested a CKc card club.
"We encourage them to think of others and make a difference. They chose to make cards for kids with cancer," said Cari.
After a devotion and some sweet treats, the girls decorated their cards. Along with their cards, they sent in a $100 donation to CKc.
Way to go, Hi5 Bible Study! We and, more importantly the kids that received your cards, are so grateful for your thoughtfulness and support.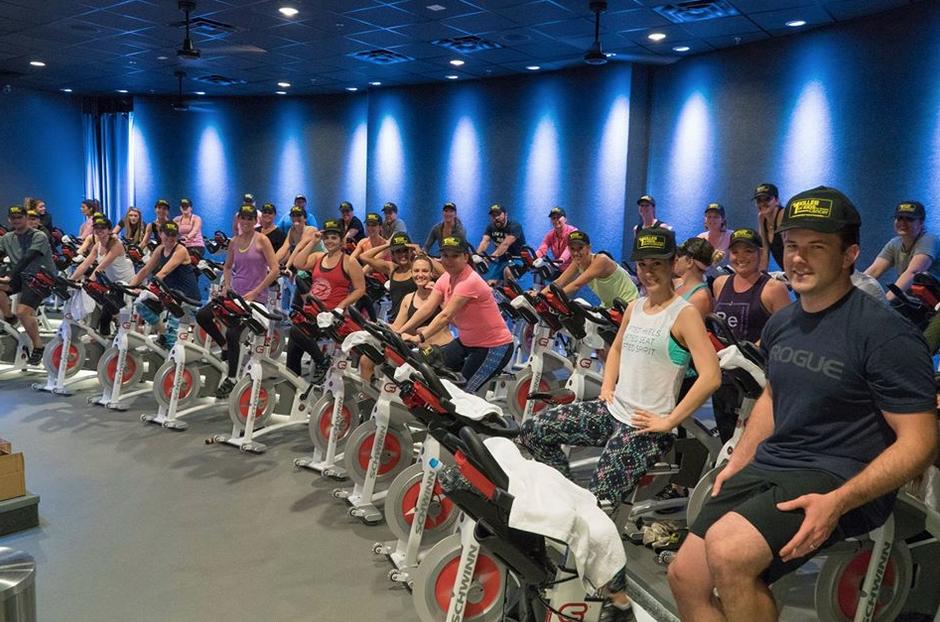 CycleBar Spinning Fundraiser
A big thank you to CYCLEBAR in Winter Park, FL, for hosting a super fun, high-energy fundraiser for CKc! Thirty-six CKc supporters came out to cycle, sweat, laugh and, most importantly, raise money to help us fund pediatric cancer research! This one class of riders raised $900 for CKc! Thank you, again, to Winter Park CycleBar and everyone who came out to support us. We can't wait for the next one!
---
Thank you for reading our May newsletter!