CKc Awards the Grayson Jack Clinical Research Grant During Childhood Cancer Awareness Month
Grant Will Allow Testing of a New Oral Drug Used to Treat Pediatric Brain Tumors with Dire Outcomes
Dr. Cassie Kline-Nunnally, the first-ever recipient of a Cannonball Kids' cancer (CKc) Young Investigator grant, is receiving a new $100,000 grant from CKc to begin a clinical trial which measures the efficacy of a new oral drug on brain tumors including diffuse intrinsic pontine glioma (DIPG), MYC-driven medulloblastoma, and high-grade glioma (HGG). The outcome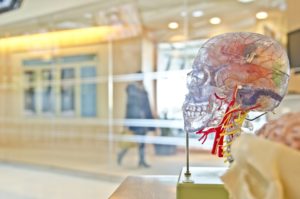 for these specific pediatric brain cancers are very poor. This new study, developed and led by Dr. Kline-Nunnally at UCSF Benioff Children's Hospital, creates options for up to 30 children and will be accessible at 18 children's hospitals across the United States, Washington D.C. and Canada. The grant, awarded during Childhood Cancer Awareness Month, is named for Grayson Jack, a two-year-old boy from Winter Garden, FL, who was diagnosed with an Astrocytoma Grade 4 brain tumor after he turned two. Grayson is currently undergoing treatment at Arnold Palmer Hospital for Children in Orlando, FL.
"It is truly a great privilege to award Dr. Kline-Nunnally this grant and continue to support her impactful research as she creates a growing footprint in the world of pediatric cancer," said Melissa Wiggins, CKc Executive Director. "As our first Young Investigator grant recipient in 2017, Dr. Kline-Nunnally has proven the benefit of helping to jumpstart a career which helps keep an immensely talented investigator engaged in a field that is notoriously financially difficult to enter and remain in when just starting out."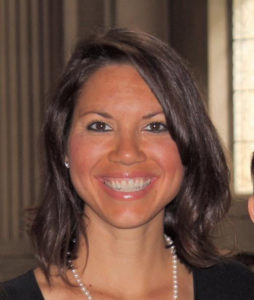 Dr. Kline-Nunally expressed her appreciation for CKc's support at each step of her early career. "Cannonball Kids' cancer has been critical to my research and clinical progress – offering me the opportunity to pursue my research, continue to effectively care for children with life-threatening brain tumors, and augment my skills and focus within clinical research in pediatric neuro-oncology," stated Dr. Kline-Nunally. "With CKc's support, I have been able to successfully continue my clinical and early phase developmental therapeutic research as a first-year faculty and I am now the Principal Investigator on two clinical trials and the co-Principal Investigator on one – all of which are investigating therapies for patients with no standard of care and, in most cases, no known cure," Dr. Kline-Nunally continued.
Including this research grant, CKc has funded a total of 12 research grants, since inception, for basic research studies and clinical trials. The grants, totaling almost $900,000, will provide up to 90 children with access to "bench-to-bedside" treatments that could help give the chance to live to children who have previously been told there was nothing more to be done to save them.