The Story Behind The Photo
Every photo has a story… This one is pretty unique and beautiful and sad and so powerful wrapped into one.
On April 1, 2017, Nolan King died unexpectedly after surgery. Nolan was 3. Nolan is a hepatoblastoma cancer warrior! A true real life hero! Nolan's parents are photographed above with me and Dr. Elizebeth Beierle of UAB, a CKc funded researcher.
Now let's backtrack to 2016 when I met the King Family! I met Nolan at Arnold Palmer Children's Hospital – my Cannonball was having scans and Nolan was being pulled in his wagon by his Dad Tony, he was in chemotherapy treatment and was so sick, BUT what a beautiful smile he had. 

The last time I saw Nolan he and I played soccer with Richard Johnson our creative director at CKc. We laughed and played and I will forever remember Nolan that way!!!! He is my little soccer star!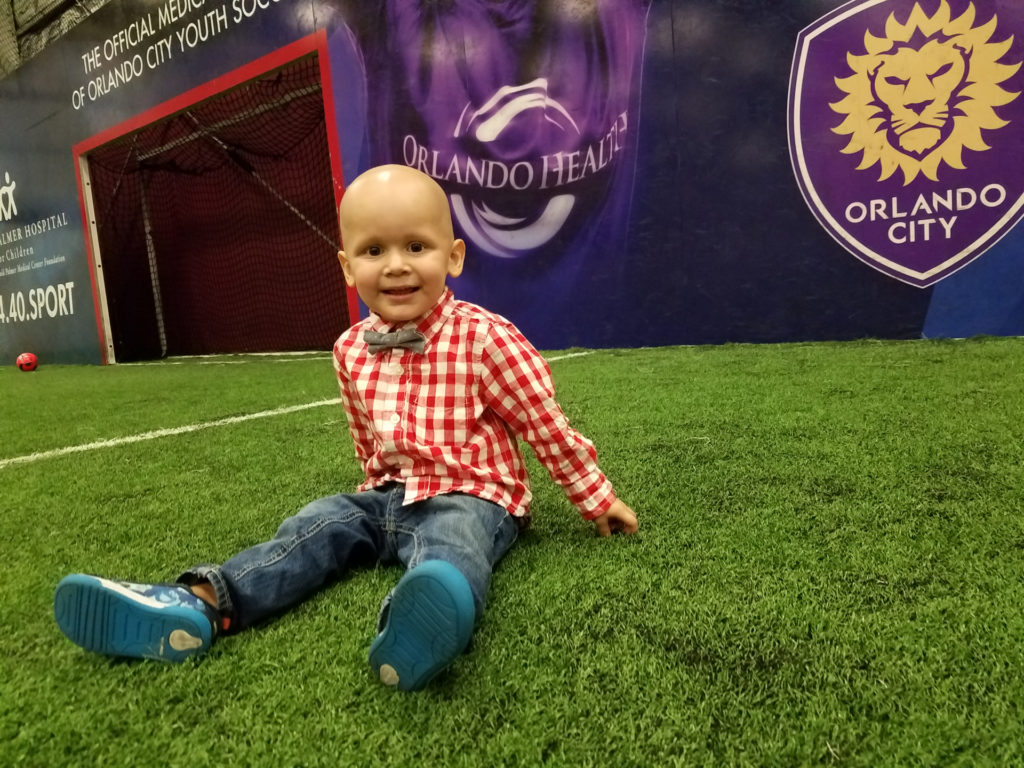 When Nolan relapsed Kelly his Mum called me and she said four words I will never ever forget! 
"He CAN'T die Melissa"
I promised Kelly he wouldn't and that we would find a clinical trial together for relapsed hepatoblastoma and I would reach out to every researcher I knew and get Nolan what he needed. I believed that! That had been my experience with every Mum prior to Kelly! This time would be no different…I thought! 
It is painful to write these words… I failed! I couldn't find anything… no trials for Nolan. 
On April 1 the night of CKc Gold Gala in Orlando my husband and co-founder Michael Wiggins with permission announced that CKc would fund a clinical trial for hepatoblastoma in Nolan King's honor. 
Today we got to show the King Family what funding has done in basic research so that we may fund a trial. 
Personally, I made it my mission to keep our promise! Literally, hundreds of hours to get to this photograph and I would do it all over again for that little man I played soccer with just two years ago. 
I couldn't keep my promise to Kelly but I can to Nolan and his two little brothers whom I love, Carson and Spencer! I promise that someday kids won't die of hepatoblastoma! That someday soon there will be options for kids like Nolan!