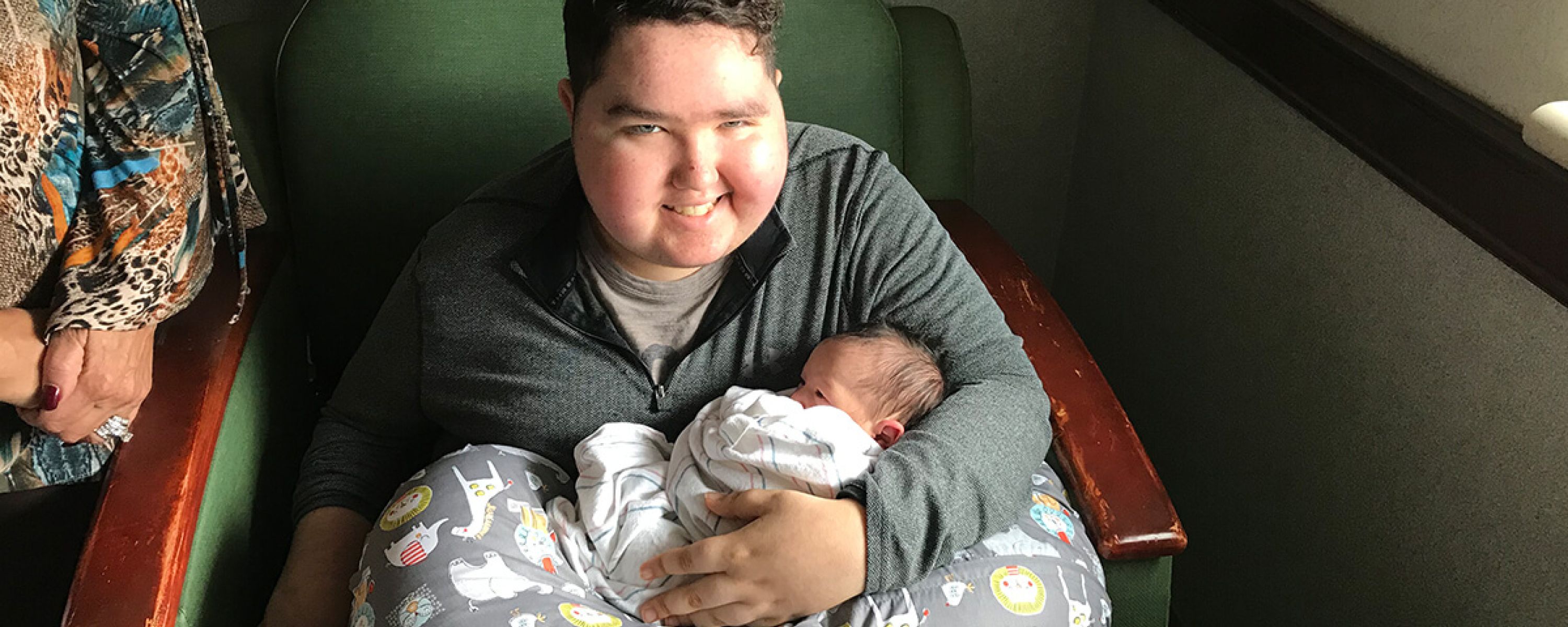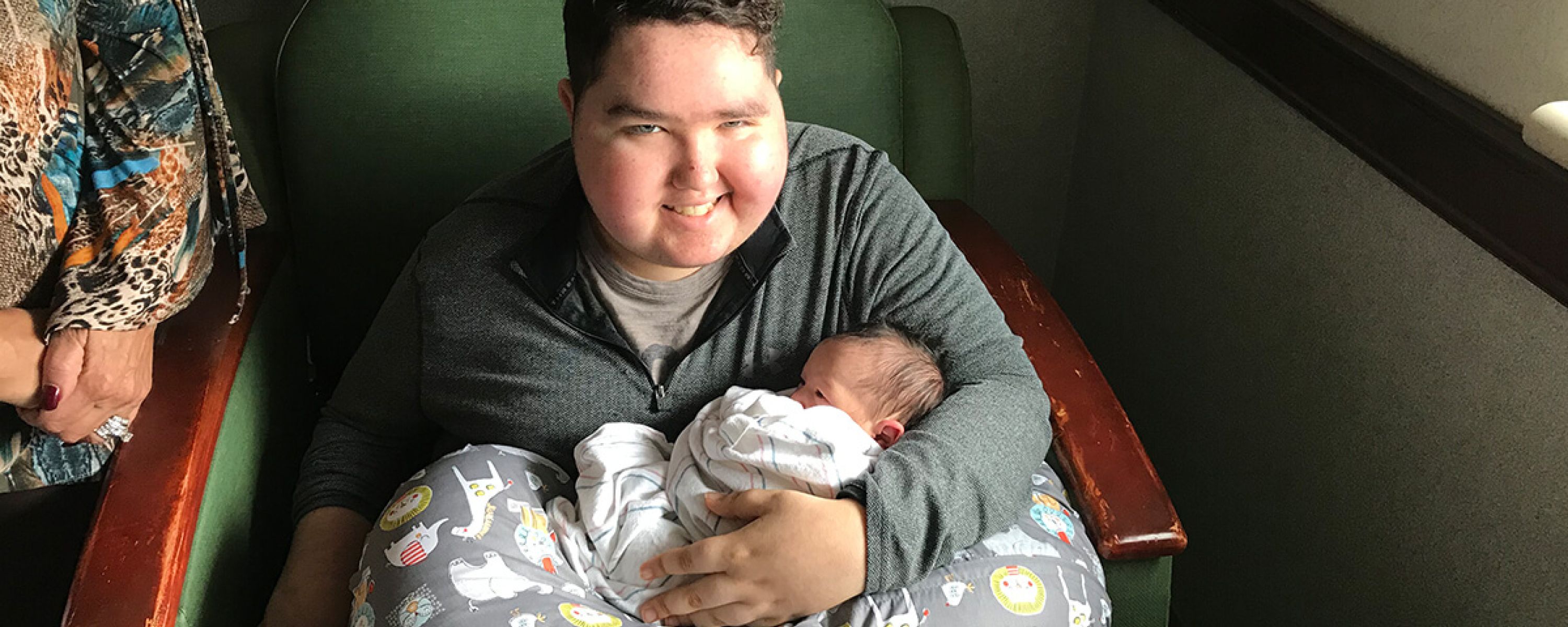 CKc gave us hope when we had none.
---
Jake Kestler was six months away from being declared a cancer survivor when the once life-saving radiation he received as a treatment for leukemia caused an incurable brain tumor. Thanks to CKc donors, a treatment option from a CKc-funded clinical trial provided Jake and his family more time together. They share their story now so that other families may have more options than Jake did. Here is their story. Here is your impact through CKc.
Jake was diagnosed with acute lymphoblastic leukemia at the age of seven years old. He did not respond to the standard chemotherapy protocol and required a bone marrow transplant. Miraculously, our daughter, Lily, who was five years old at the time, was a perfect match for Jake and was his donor. Jake received radiation treatments just prior to his transplant. The transplant went smoothly, and Jake fully recovered and returned to "normal" life for four and a half years.
After the leukemia, we resigned ourselves to the fact that at some point Jake was going to end up with a secondary cancer. It was a side effect we were warned about. We always thought that he would get cancer as an adult. We thought, "Maybe he'll get skin cancer. Maybe it'll be something that could be treated." Never in our wildest dreams did we think it would be an incurable brain tumor at the age of 12.
At the age of 12, Jake began experiencing headaches and was diagnosed with glioblastoma. The doctors believe that the glioblastoma was a rare side effect of the radiation that Jake received prior to his bone marrow transplant. Heartbroken, Jake returned to cancer treatments.
In September 2017, Jake had a tumor reoccurrence and we ran out of options for treatment locally. We spent countless hours researching the most innovative and promising treatments available and reached out to doctors across the country to explore Jake's eligibility for participation in various clinical trials. Jake was rejected by several hospitals and we were running out of options when we came across the remarkable Dr. Gregory Friedman at the University of Alabama-Birmingham. Dr. Friedman was funded in part by CKc. He quickly accepted Jake into his pediatric oncolytic virus trial which uses a re-engineered version of the HSV virus called G207 to attack the cancer cells and awaken the immune system to the presence of cancer cells.
Dr. Friedman's treatment protocol extended Jake's life and gave us precious memories with our sweet son.
---
Shortly after Jake's diagnosis we decided to have another child as a way to make a miracle out of our nightmare and bring extra joy to the family both in the present and the future. We were fortunate enough to have a baby boy named Luke on October 12, 2018.  Jake was so excited to have a baby brother.  He smiled constantly but never as bright as when he held Luke.  While Jake only got to spend six months with his brother before he passed away, we know that he loved Luke deeply and that Luke will carry Jake's legacy far into the future.
After Jake's oncolytic virus treatment, he was able to have his Bar Mitzvah (including a big party to celebrate this achievement and to celebrate Jake), we went on many trips including Jake's dream trip to Hawaii, he appeared on ESPN, he was invited to Yankees Stadium to meet Aaron Boone (the manager of the Yankees), amongst dozens of other special moments and special family time.
The local high school baseball team heard about Jake's story and took him under their wing.  Jake would walk through a tunnel before every game and give high fives to everyone as they cheered for him.  He would bring out the lineup card to the umpires, walk out with the head coach to make pitching changes and hang out in the dugout with the players.  They made Jake the honorary captain of the team. After Jake became involved with the team, they went on an amazing run and ended up winning the conference and county championships.  Jake was given a county championship plaque and a varsity letter.  The team now gives out a Team Jake Award to the player or players that live Jake's values for that year, something that will continue in the future.
It meant the world to our family that Jake was able to participate in this CKc-funded trial. First, it gave us hope when we had none. Second and most importantly, we now know that participation in the trial materially extended Jake's life. Jake had glioblastoma for which the typical lifespan is about 12 months. Jake lived for two years and four months. While nothing but a full lifetime with Jake will ever be acceptable to us, the extra time we had allowed Jake to have countless amazing experiences and allowed us to create so many memories.
We are forever grateful for the extra time that we got to spend with Jake and for all of the happy moments that he had thanks to effectiveness of the UAB trial.
What makes CKc so special is that it's really helping to find a way to make better treatment options available for kids. And when you're amongst all of these children who are going through all of these different types of treatments that are pretty much poisoning them and making them even sicker, to know that CKc is funding doctors and researchers to help them find better ways to treat these kids is an amazing thing. And we want people to understand that they're giving children a better shot at a future. A future where they're healthy, and that the treatments they've received won't cause problems later in life.
In honor of Jake's legacy, our family has joined CKc's efforts to create less-toxic treatments for childhood cancer, because no child's treatment should cause another cancer. Through our foundation, Trial Blazers for Kids, we have funded cutting-edge research, reviewed and monitored by CKc. We will continue to fight to honor Jake, until all kids have treatments that save their lives.
---
Movie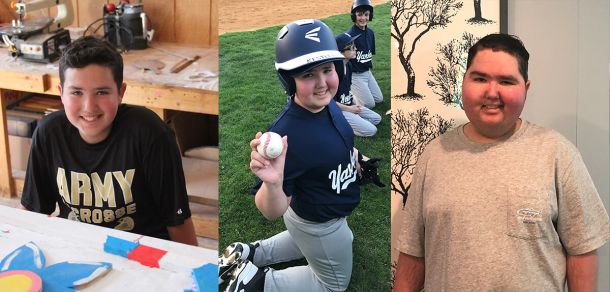 Photos of Jake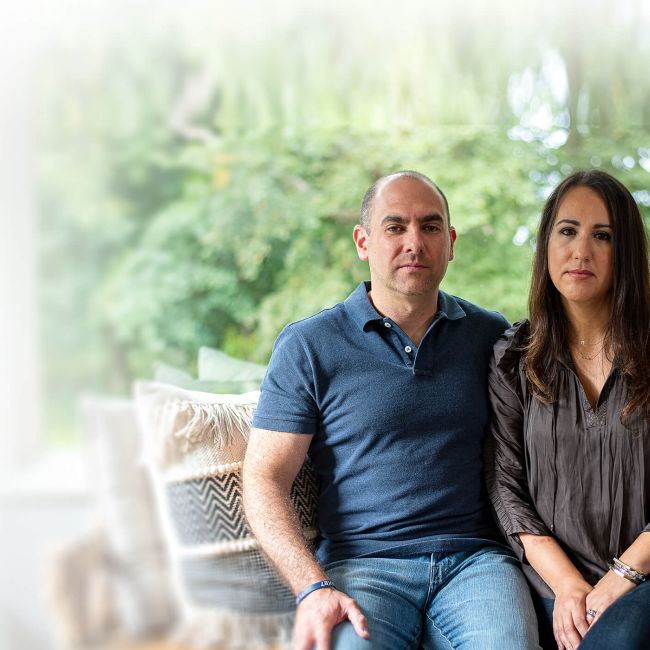 Jake's mom, Gallite, remembers her sweet boy
Join CKc in the fight against childhood cancer
Making a difference
Research Grants Funded